Flows and allocations to different sectors and sector-related fund groups over the past 14 months have been marked by conviction, record inflows – and sharp changes of direction. Learn how EPFR Data captures some significant thematic shifts, in our Sector rotation series.
During 2021, flows to US Sector Fund groups were broadly based. Only two groups, Industrials and Utilities Sector Funds, ended the year with outflows while Financials, Real Estate, Infrastructure and Commodities/Materials Sector Funds set new full-year inflow records.
Managers of diversified US Equity Funds rotated some exposure from consumer, industrials and telecoms plays to financial, energy and healthcare stocks. But, for the second year running, the increase in their exposure to the technology sector dwarfed other shifts in the sector allocations.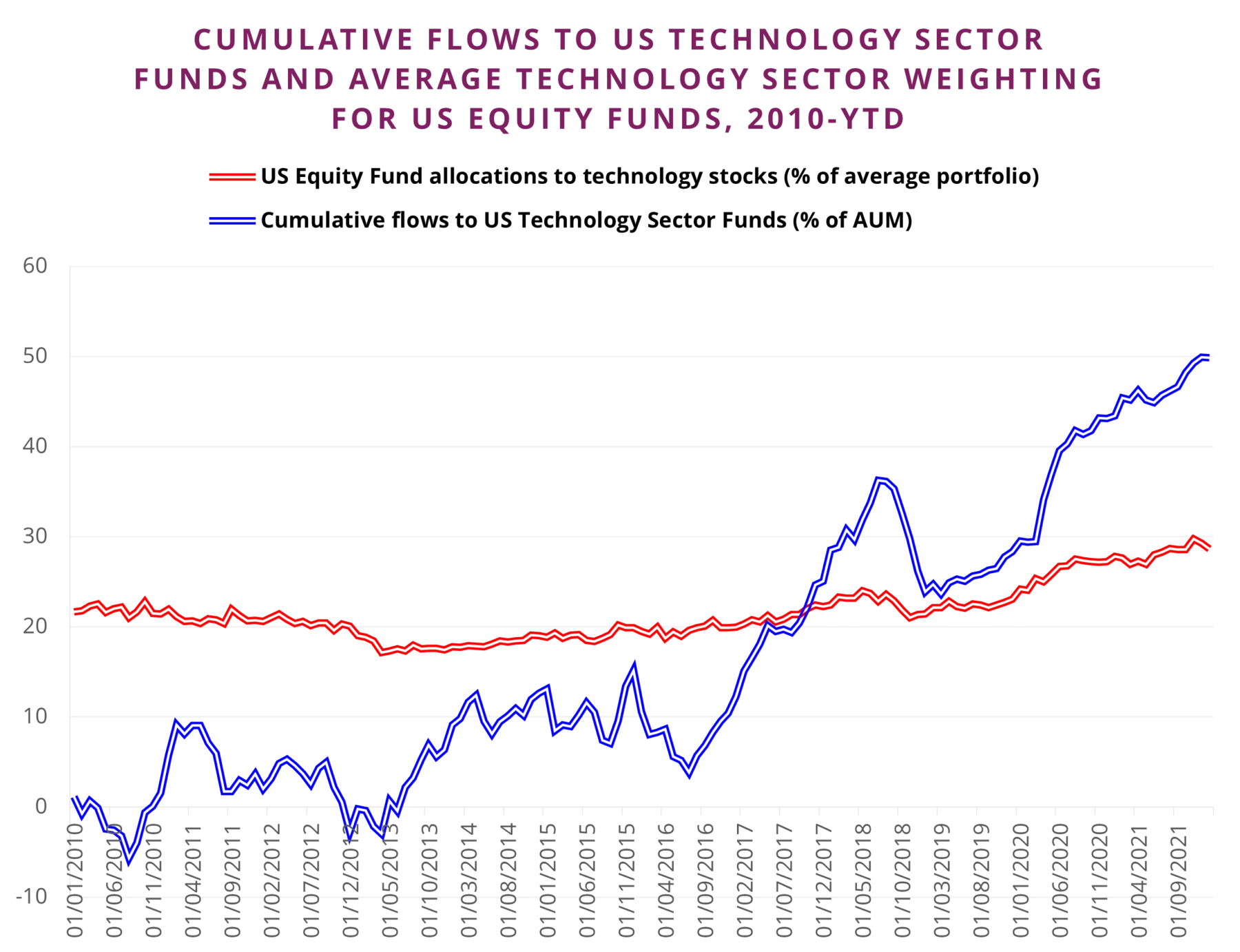 The average US Equity Fund weighting for technology stocks did drop in December and slip further during the first month of 2022.
Did you find this useful? Get our EPFR Insights delivered to your inbox.