Flows and allocations to different sectors and sector-related fund groups over the past 14 months have been marked by conviction, record inflows – and sharp changes of direction. EPFR's data also captures some significant thematic shifts.
China's suspension of Ant Group's planned IPO in November 2020 signaled the start of a broader crackdown on the Chinese tech sector. Investors initially responded by bailing out of China Technology Sector Funds and rotating to funds with US or global mandates.
That rotation went into reverse in 3Q21, with China Technology Sector Funds starting a run that has seen them absorb over $22 billion. These flows have persisted despite the continued tightening of China's regulatory grip on this sector.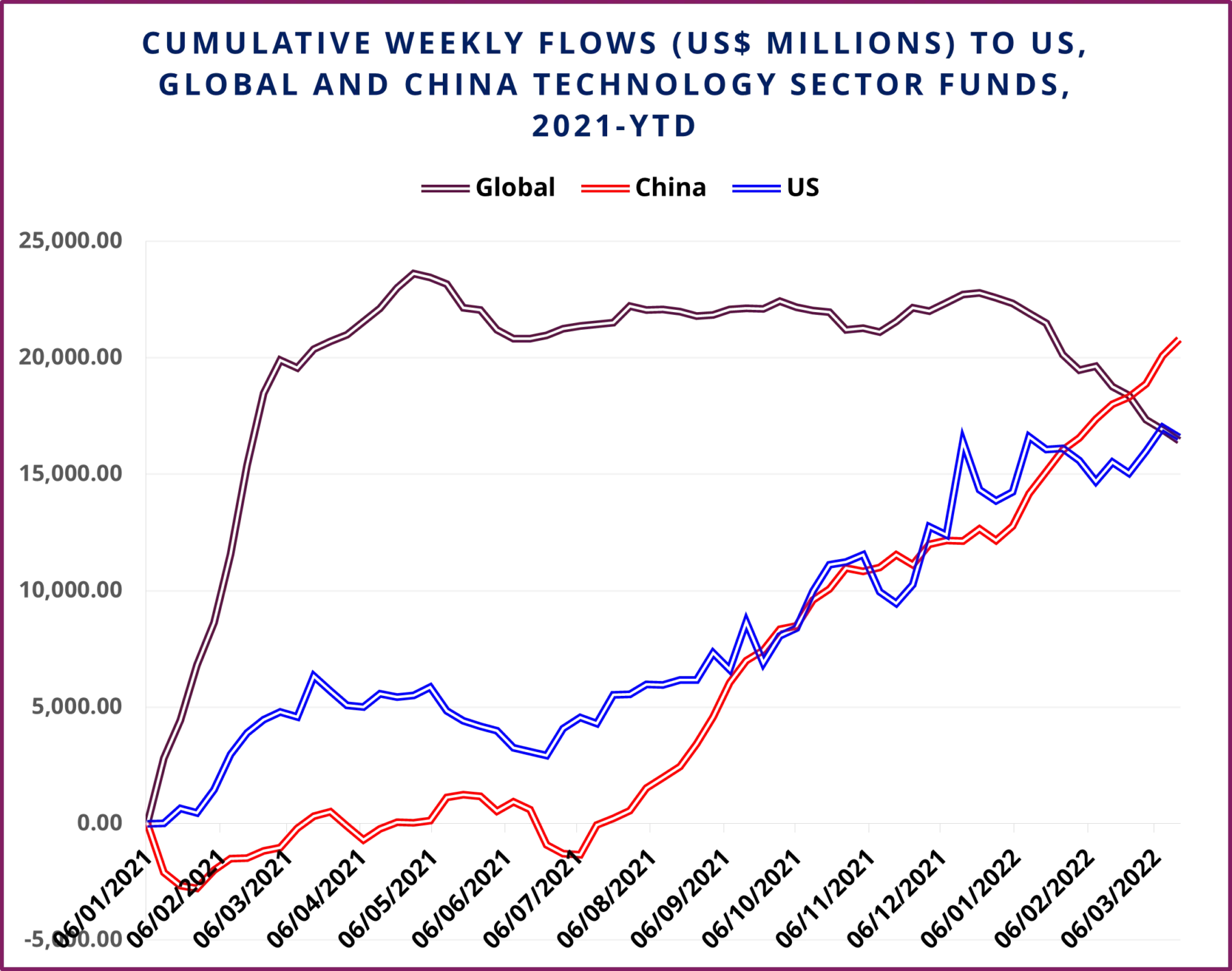 Cheap valuations, clear rules that are absent in other markets, clear government support for technology companies operating in 'strategically significant' areas and rising barriers to new entrants underpin the current interest in Chinese technology plays.
Did you find this useful? Get our EPFR Insights delivered to your inbox.