Flows and allocations to different sectors and sector-related fund groups over the past 14 months have been marked by conviction, record inflows – and sharp changes of direction. Learn how EPFR Data captures some significant thematic shifts, in our Sector rotation series.
For much of 2021 investors kept their distance from EPFR-tracked Gold Funds despite their growing angst about inflationary pressures and the reluctance of major central banks to address them. Silver Funds, after a flurry of retail interest in the early part of the year, also struggled to attract fresh money.
Russia's invasion of the Ukraine, with its geopolitical and inflationary implications, has triggered a surge in flows to Gold Funds. Those tracked by EPFR have taken in over $7.5 billion since mid-January. That compares to an outflow of $10.6 billion during 2021.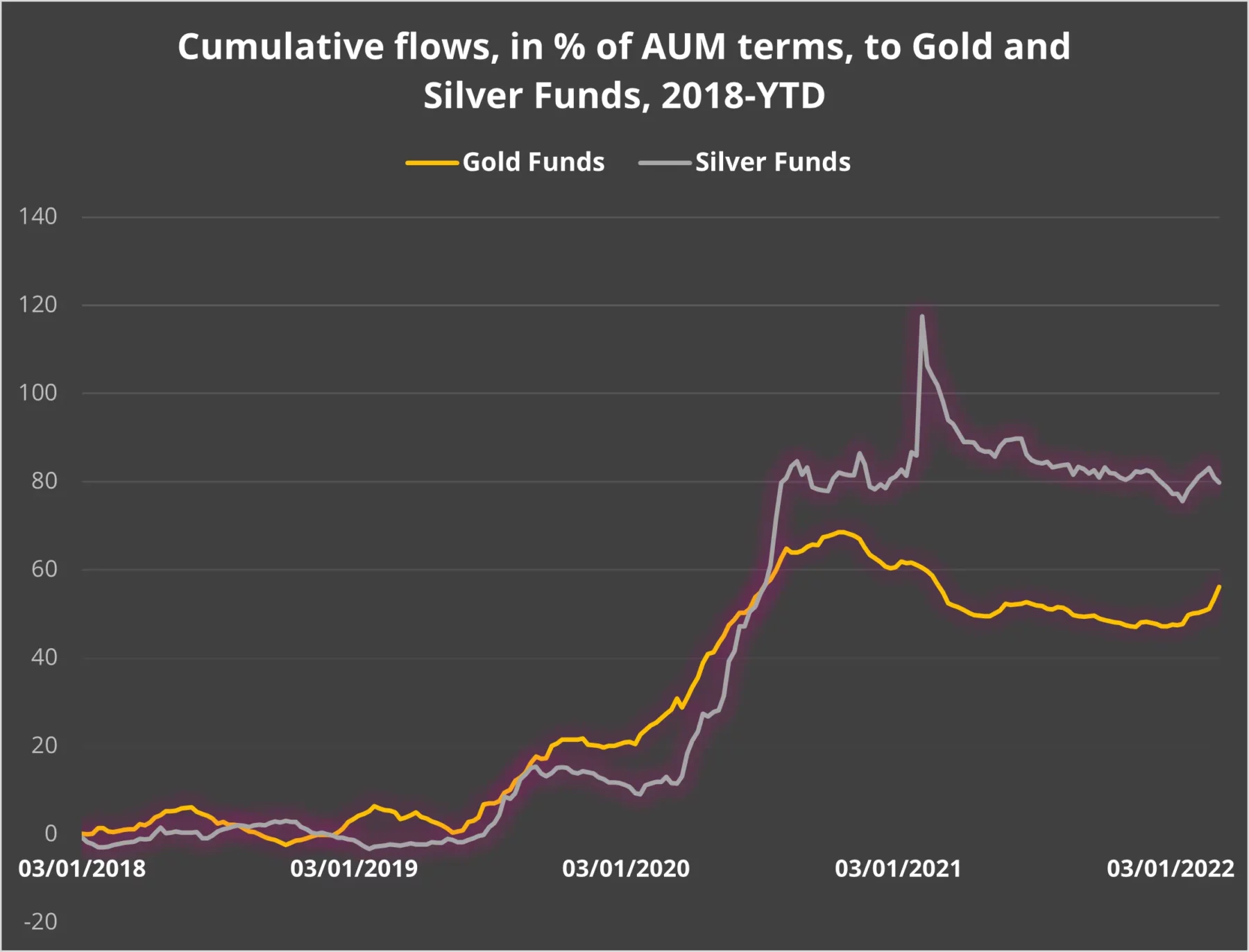 Flows to Gold Funds are also beginning to outpace those to Silver Funds in relative as well as absolute terms. Silver, with its correlation to industrial and technology sector demand, tends to fare better in relative terms when investors are comfortable with recovery and growth narratives.
Did you find this useful? Get our EPFR Insights delivered to your inbox.