Flows and allocations to different sectors and sector-related fund groups over the past 14 months have been marked by conviction, record inflows – and sharp changes of direction. Learn how EPFR Data captures some significant thematic shifts, in our Sector rotation series.
Healthcare has long been one of the core defensive sectors. In recent years, however, a sub-group of the healthcare universe – biotechnology – has claimed a growing share of the interest in, and flows to, EPFR-tracked Healthcare Sector Funds.
Because pure Biotechnology Funds are regarded as growth plays, the cost of capital plays a significant role in assessing their long-term prospects. Those tracked by EPFR saw a noticeable drop off in flows after the US Federal Reserve conceded in mid-December that inflation is proving less transitory than policymakers had initially assumed.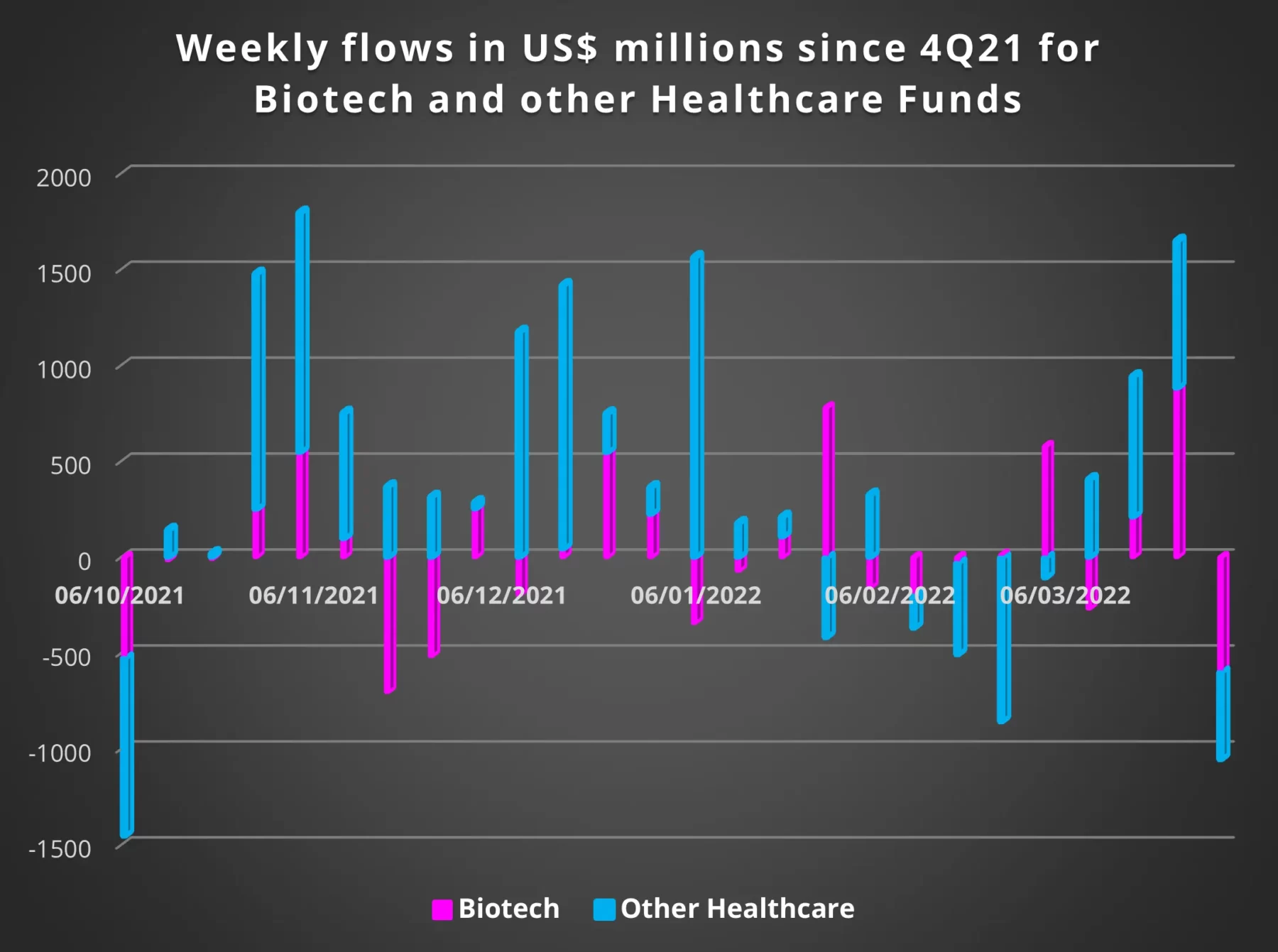 Coming into March, however, investors began rotating back to Biotechnology Funds in response to the latest waves of the Covid-19 pandemic. Responding to the pandemic has been a major driver for Biotechnology Funds which enjoyed record-setting inflows in 2020.
Did you find this useful? Get our EPFR Insights delivered to your inbox.