Flows and allocations to different sectors and sector-related fund groups over the past 14 months have been marked by conviction, record inflows – and sharp changes of direction. Learn how EPFR Data captures some significant thematic shifts, in our Sector rotation series.
Early March found European bank stocks taking a pounding as investors acted on their fears about Russia-related losses. That trend is an unwelcome one for Europe Regional Equity Funds, which have boosted their exposure to the financial sector over the past 14 months at the expense of other sectors such as energy and information technology.
This rotation towards financial stocks has occurred in both SRI/ESG and non-SRI/ESG Europe Regional Funds. For the latter, the increased allocation to financials has been offset by reductions to their exposure to the materials, consumer staples and utilities sectors.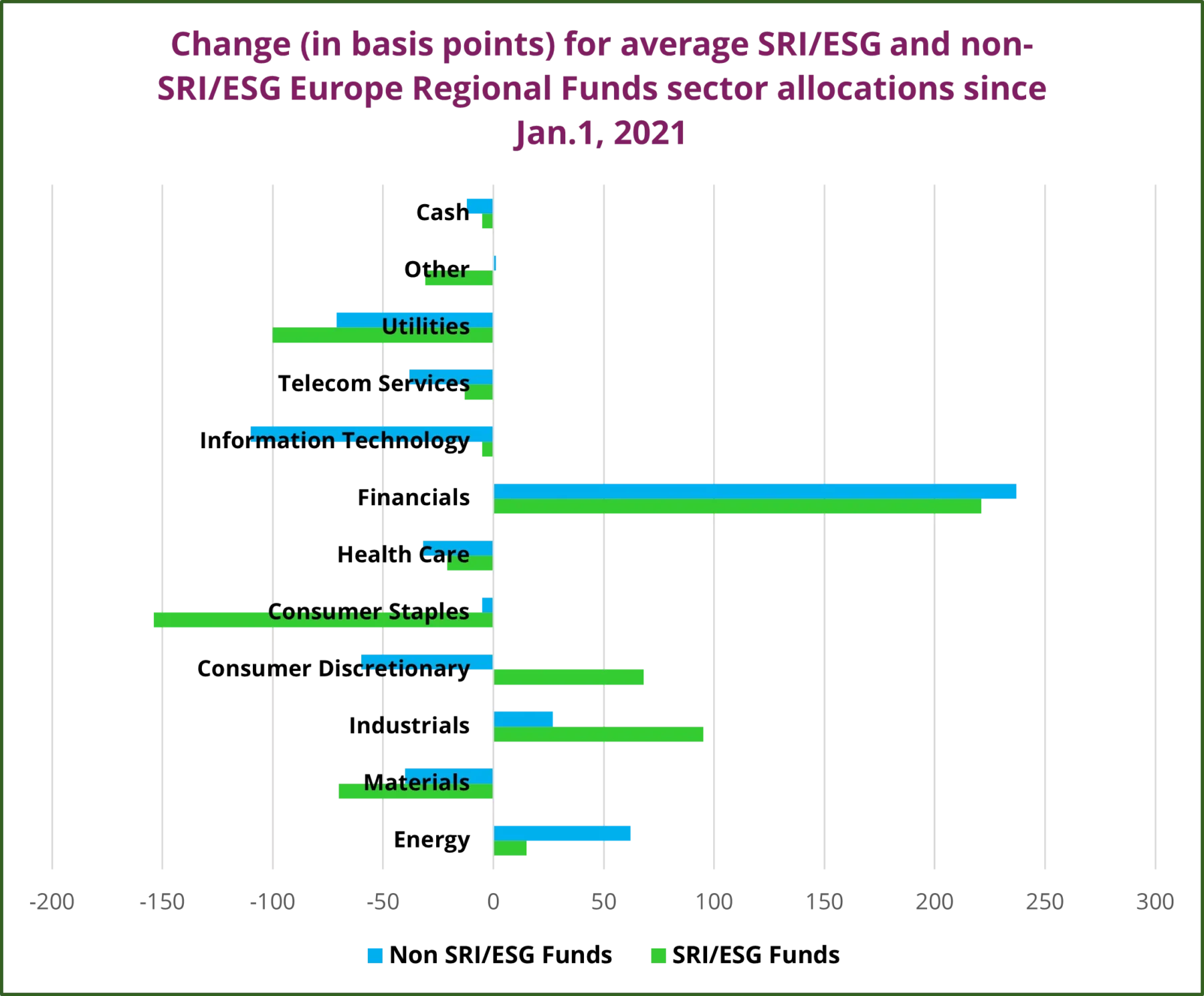 Non-SRI/ESG managers facilitated their increased financial allocation by trimmed their exposure to most of the other sectors. Energy and industrials were the two exceptions.
Did you find this useful? Get our EPFR Insights delivered to your inbox.