Flows and allocations to different sectors and sector-related fund groups over the past 14 months have been marked by conviction, record inflows – and sharp changes of direction. Learn how EPFR Data captures some significant thematic shifts, in our Sector rotation series.
Coming into 2021 investors were seeking exposure to the green-tinged global reflation story they expected in the second half of the year and hedging against the inflation they feared might accompany renewed grow. Those with a focus on US sectors sought exposure to commercial real estate, energy and materials producers and manufacturing plays.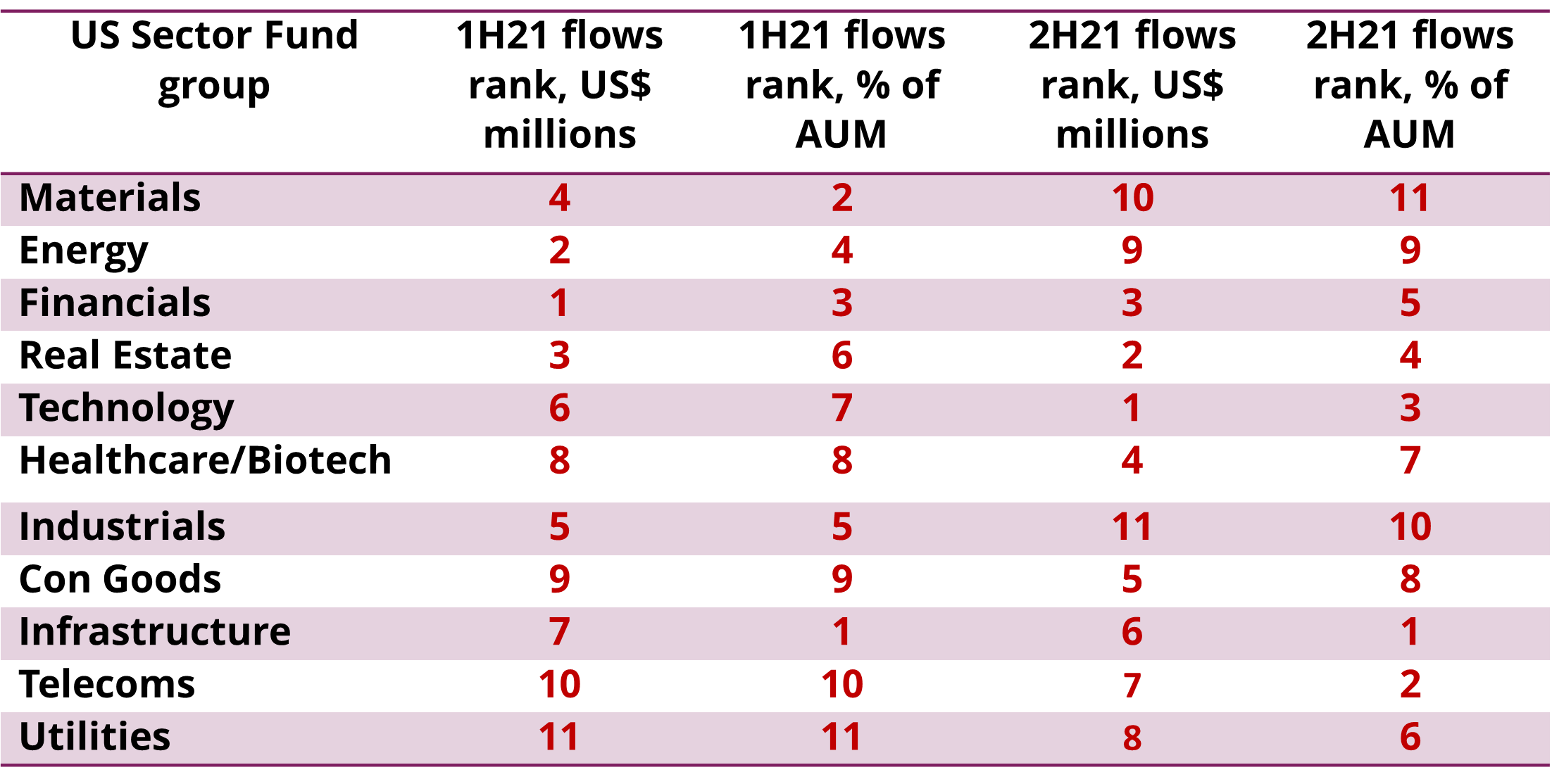 As the first quarter wound down the terms of the debate started to shift, with investors asking if the economic expansion they had penciled in for the second half of the year would simply be a stimulus-fueled rebound or the start of a sustained recovery based on faster adoption of productivity enhancing technologies.
Rising inflation, which hit a 39-year high in the US, and the ability of the Covid-19 virus to throw up variants such as Delta and Omicron, prompted sector-oriented investors to shift their focus during the second half of the year. Funds that provided exposure to healthcare, biotechnology, and to businesses tied to remote working, online commerce and home entertainment, enjoyed increased flows.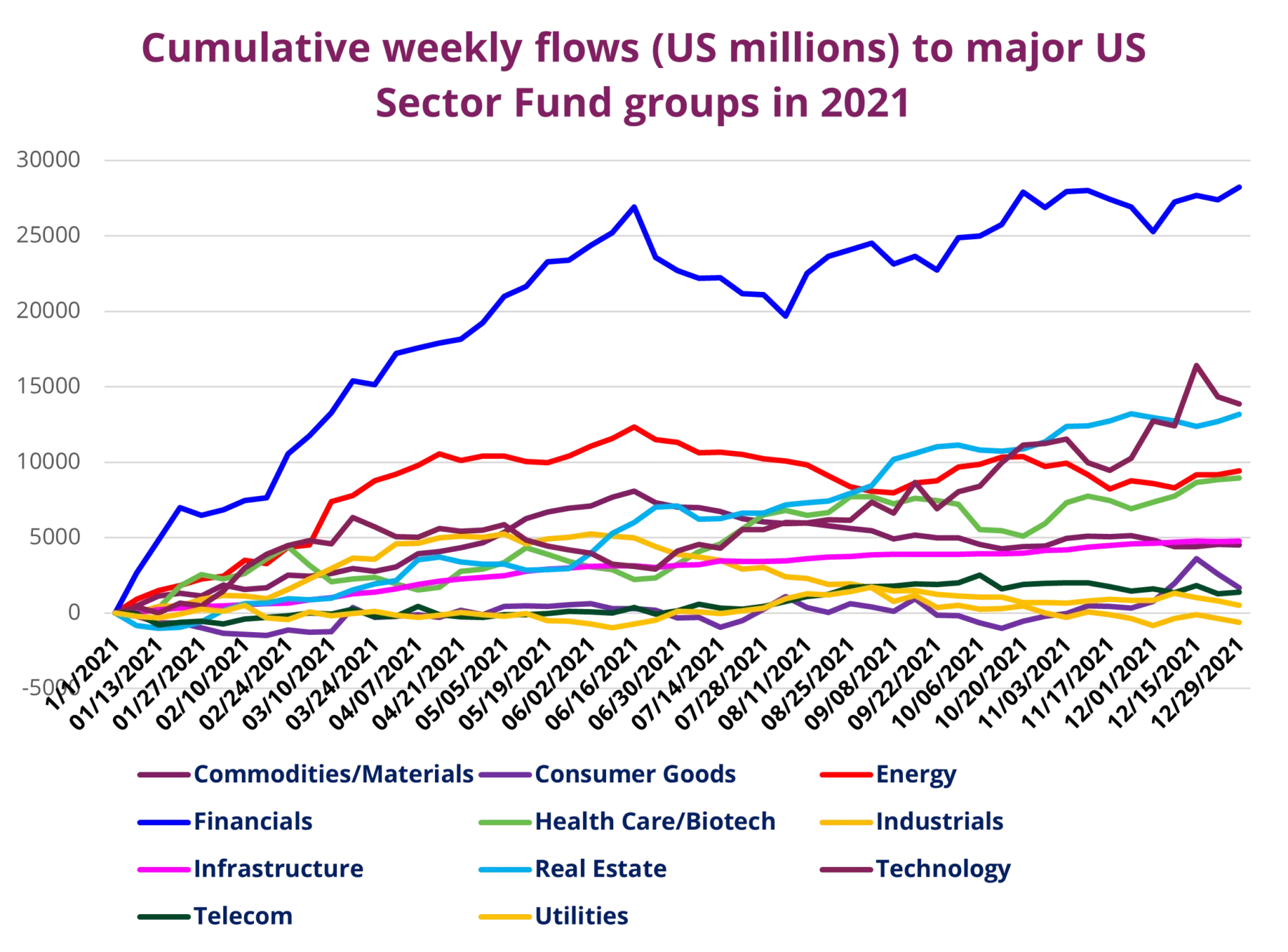 Did you find this useful? Get our EPFR Insights delivered to your inbox.