Flows and allocations to different sectors and sector-related fund groups over the past 14 months have been marked by conviction, record inflows – and sharp changes of direction. Learn how EPFR Data captures some significant thematic shifts, in our Sector rotation series.
Even though tensions were already rising along the Russia-Ukraine border during the final three months of 2021, sector-oriented investors in Europe focused on the needs of the individual. In relative terms, Europe Consumer Goods, Healthcare and Technology Sector Funds were the most popular groups during 4Q21.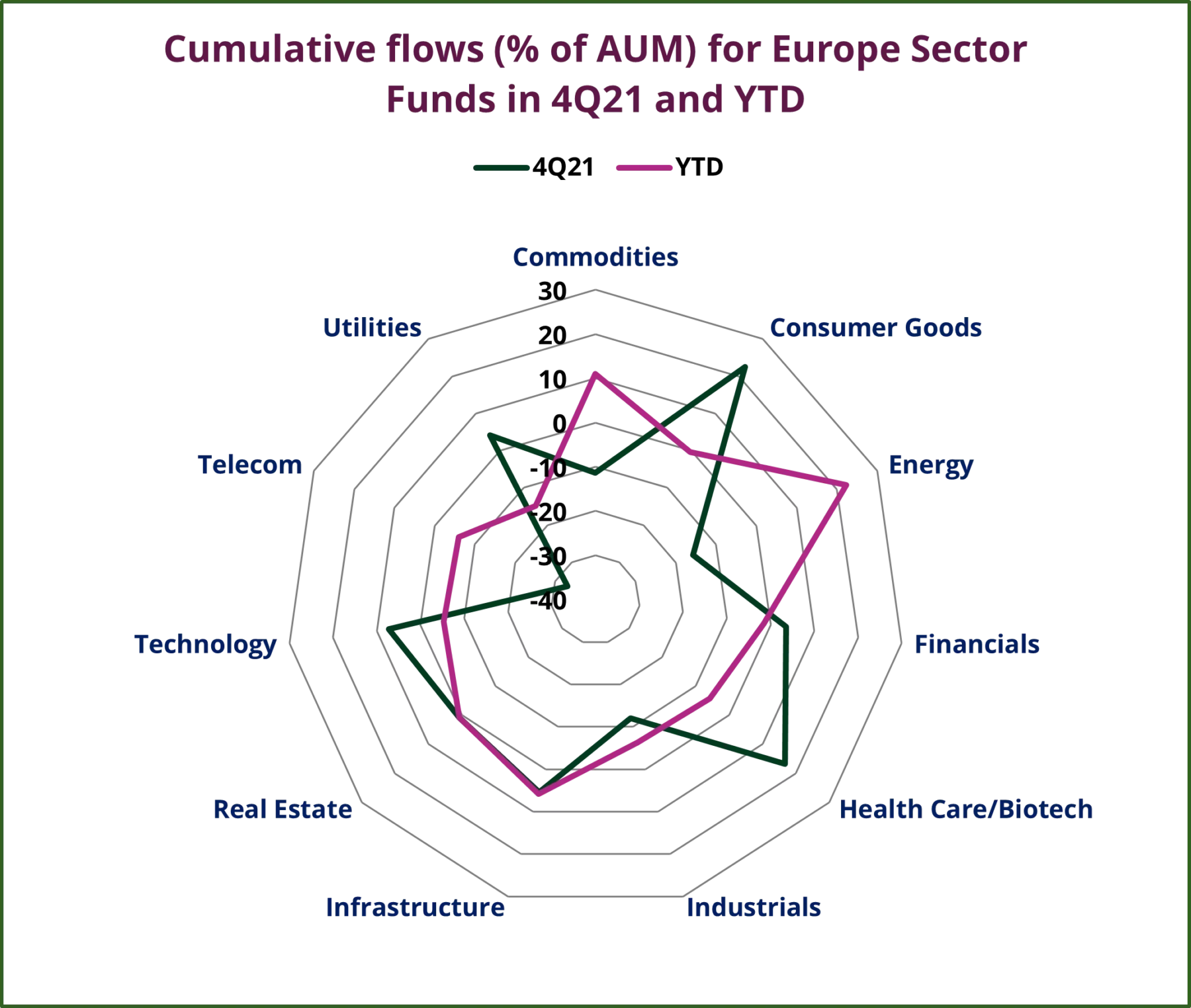 Russia's invasion of the Ukraine has put the spotlight firmly on the supply of primary goods – oil, industrial metals, agricultural goods, etc. – as the first quarter of 2022 winds down. Flows to Europe Sector Fund groups reflect that shift in thinking, with Europe Commodities and Energy Sector Funds the runaway leaders in terms of attracting fresh money.
Real Estate and Infrastructure Sector Funds have seen the least divergence between the final quarter of last year and the first 10 weeks of 2022.
Did you find this useful? Get our EPFR Insights delivered to your inbox.