Flows and allocations to different sectors and sector-related fund groups over the past 14 months have been marked by conviction, record inflows – and sharp changes of direction. Learn how EPFR Data captures some significant thematic shifts, in our Sector rotation series.
Increased, and more efficient, production is one of the major keys to non-inflationary economic growth. Deploying capital goods, technology and improved computing speed should translate into higher production and greater productivity.
Analysis of EPFR's Industry Allocations dataset shows that managers of Equity Funds focused on the Asia-Pacific region and its markets have, since the post-Covid recovery began in 3Q20, significantly increased their exposure to technology hardware and equipment producers.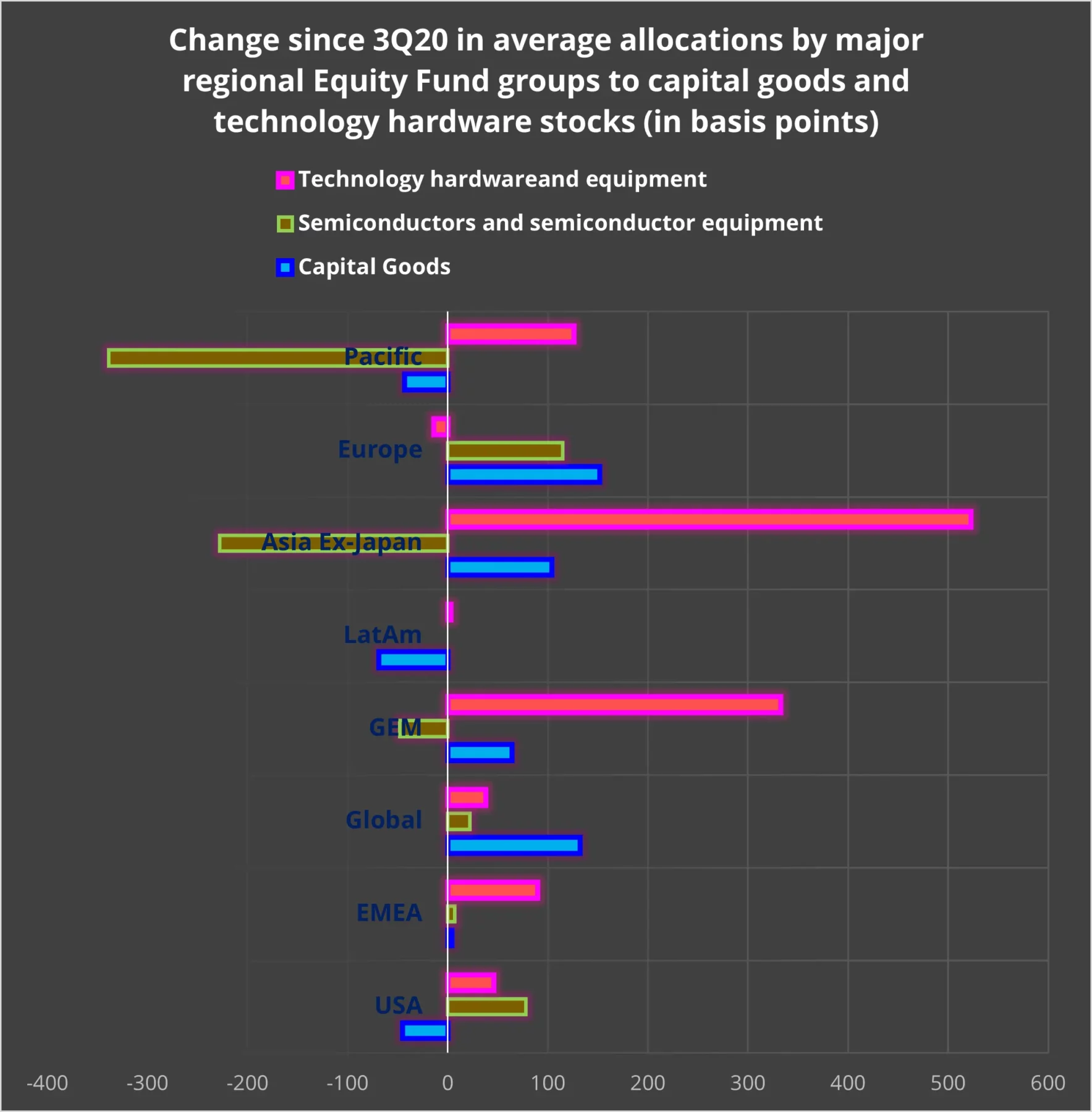 Managers of funds dedicated to Europe have boosted their exposure to classical capital goods companies and the producers of semiconductors, a key component of many high value goods such as automobiles.
Latin America Equity Funds have seen the weakest response, from an allocations perspective, to the industries associated with economic recovery and future growth.
Did you find this useful? Get our EPFR Insights delivered to your inbox.