Heading into the US Thanksgiving holiday, Turkey's defiance of economic policy norms and surging Covid-19 caseloads in Europe claimed the attention of markets and investors. The day after, the emergence of a new Covid variant in South Africa with significant mutations – dubbed Omicron — triggered a selloff in global equity and commodity markets.
With Covid regaining center stage, much of the US on holiday and many central banks rummaging around in their inflation containment toolkit, flows to most EPFR-tracked fund groups were understandably muted during the week ending November 24. Equity Funds recorded their third-smallest collective inflow year-to-date and flows into Bond Funds were a quarter of their weekly average during the first three quarters of 2021.
The prospect of a greener, more expensive future continued to influence flows. Commitments to Equity Funds with socially responsible (SRI) or environmental, social and governance (ESG) mandates accounted for the bulk of headline number for all Equity Funds, Inflation Protected Bond Funds posted their 53rd consecutive inflow and Cryptocurrency Funds absorbed fresh money for the 14th week running.
Overall, the fourth week of November saw $2.9 billion flow into all Equity Funds and $4.2 billion into Bond Funds while Alternative Funds pulled in $1.6 billion and Balanced Funds $2 billion. Money Market Funds took in $7.8 billion as they extended their longest run of inflows since the second quarter.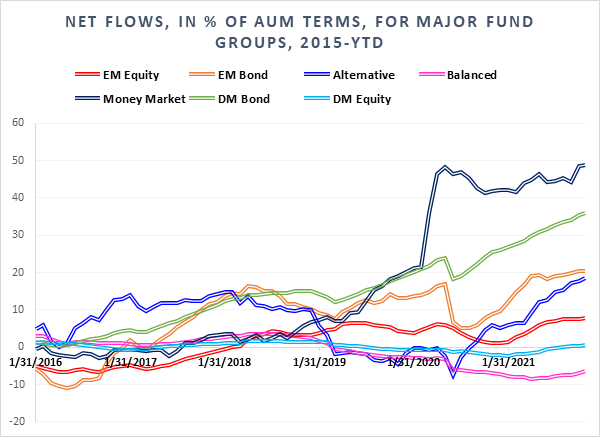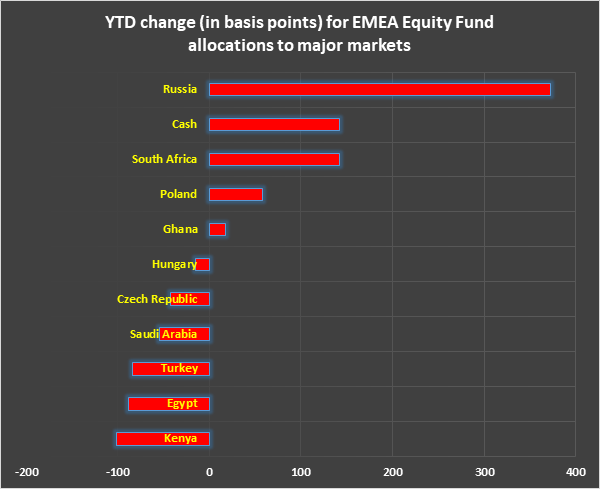 Did you find this useful? Get our EPFR Insights delivered to your inbox.