Going into the final week of the first quarter, global markets were treading water amidst a welter of sometimes contradictory events and signals. A reporting period that started with the first quadruple witching of the year and ended with the Suez Canal blocked by a massive container ship also featured renewed lockdowns in Europe, yields on the US 10-year dropping back to the 1.6% level and North Korea testing nuclear capable missiles.
Flows to EPFR-tracked funds reflected the general uncertainty, with net flows to Equity Funds less than a 15th of the previous week's total while Bond Funds took in the equivalent of 0.14% of AUM and Money Market Funds recorded their biggest weekly inflow year-to-date.
The week also saw the release of data showing that the assets managed by EPFR-tracked Equity, Bond, Alternative and Balanced Exchange Traded Funds (ETFs) climbed past the $8 trillion mark in February. They passed the $7 trillion mark in August of last year, $6 trillion in November 2019, $5 trillion in January 2018, $4 trillion in May 2017, $3 trillion in March 2016, $2 trillion in July 2013 and $1 trillion in December 2009.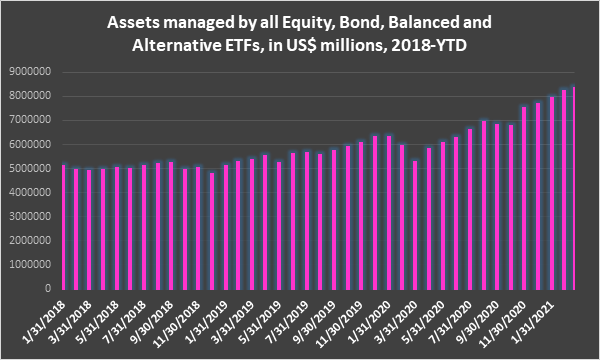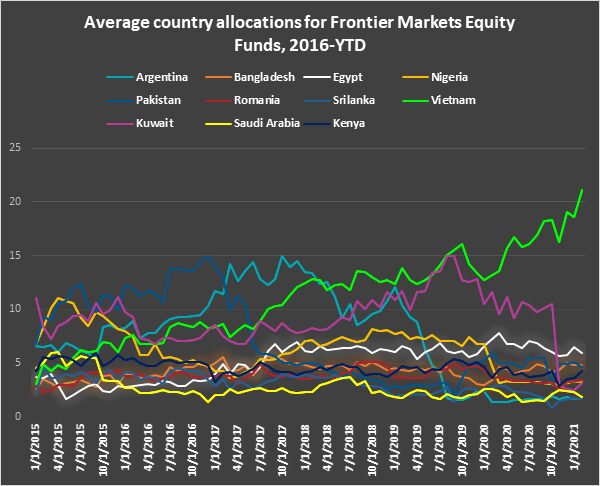 Did you find this useful? Get our EPFR Insights delivered to your inbox.