With four out of five US companies reporting third quarter earnings that beat expectations, US equity markets climbed to fresh record highs during the fourth week of October. Mutual fund investors climbed aboard the earnings bandwagon, steering $28 billion into EPFR-tracked Equity Funds.
While focusing on the positive, however, those investors also shored up their defenses against inflation and the new taxes that may or may not emerge from the spending bills being pushed by US President Joseph Biden's administration. Inflation Protected Bond Funds posted their second-largest weekly inflow so far this year, Bank Loan Funds took in fresh money for the 42nd time in the 43 weeks year-to-date and Cryptocurrency Funds chalked up their second record inflow since the beginning of the month.
Staying close to cash proved popular, with Money Market Funds recording their biggest collective inflow since the fourth week of 2Q20. Overall, flows into those liquidity funds during the week ending Oct. 27 totaled $79.7 billion. Equity Funds absorbed $28 billion, Bond Funds $8.6 billion, Balanced Funds $2.4 billion and Alternative Funds $1.8 billion.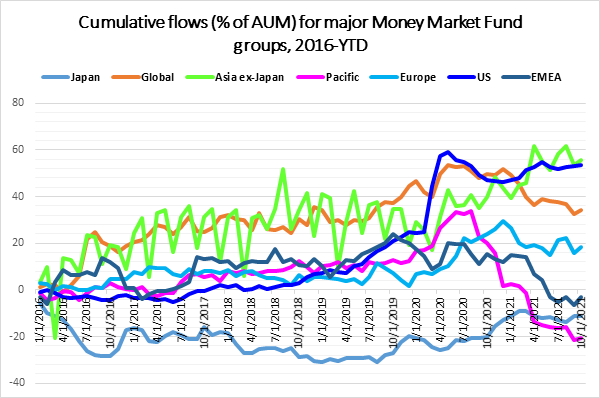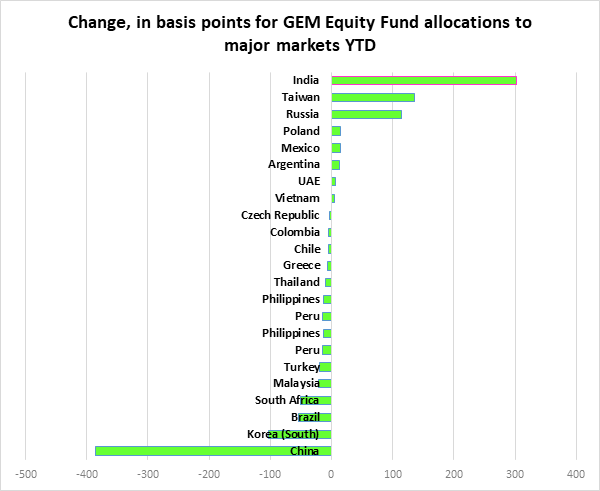 Did you find this useful? Get our EPFR Insights delivered to your inbox.